Yoni Art Testimonials & Exhibition
"Every morning when I walk past the piece of Hanne's art, I am reminded of the beauty and mysticsm of a woman's intelligence. The way Hanne see's each woman is expansive and infinite, drawing you in, so that you too can get lost in the infinite cosmology of a woman "

Laura, founder of the Wake Collective

---
'Midwifery is an art of life too, it is showing respect to the infinite sacred place of womanhood in many different ways, and by those beautiful drawing and empowering poems you managed to revive and create awareness around this. these yoni arts makes you feel good and safe and at peace with oneself. It awakes the sacred feminine, on a more spiritual wave.'

Katharina, 32 yrs, Midwife.

---
'My Yoni Art is a beautiful and life-affirming reminder to appreciate my precious sex.'

Katja, 53 yrs, writer.

---
YONI ART at Maternity Unit (Fødegangen) Bornholms Hospital, DK
---
'I love my Yoni art! For me it represents the divine feminine force that flows in me and everywhere and connect me to my spirituality. I see so much love and appreciation to the woman nature in this picture and it reminds me how much magic and pleasure I can find in my life as a woman when I embrace the pure, raw nature that exists inside my body and soul. Thank you, Hanne for this beautiful, brave, artistic expression of the yoni.'

Julie, 24 yrs, naturopath student

---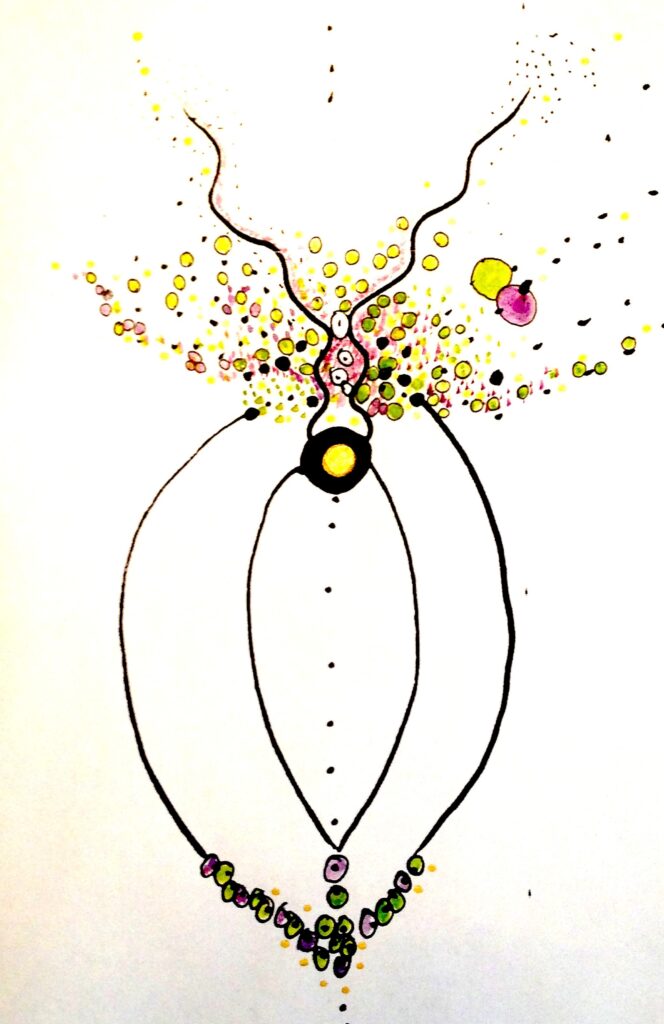 I love my yoni art logo – it feels so unique and it makes me smile every time I see it. I am grateful to Hanne for tapping into what my work is about and using her artistry and intuition to bring it alive at this formative stage of my new business.

Khalsa Nichols, Menstruality Mentor.
---
'My YoniArt reminds me on a daily basis to get in contact with my female energy and keep it alive in a masculine world. When I look at my YoniArt I feel inspired to dive deeper into my cycle and my feminine power – it has a big impact in my everyday life🌟 Thank you Hanne, I love my picture!'

Helena, 26 yrs, medical student.

---
YONI ART as a WEDDING GIFT for the BRIDE
I fell in love with yoni art the minute i saw it. Almost as if the pictures were alive you feel their energy, a power so full of love. Therefor when i was invited to my friends wedding, i felt like yoniart was the perfect symbol of the journey they were heading out on. The bride is on her way to a deeper connection to the feminine energy and she was moved by the idea that her yoniart would be up on the wall to remind both of them forever. Thank you Hanne.

Stine.

---
YONI ART at JORDEMODERHUSET, COPENHAGEN, DK.
---